Tower of Eight Lights
Talk

0
15,400pages on
this wiki
One of the Star Towers of Yuthuppa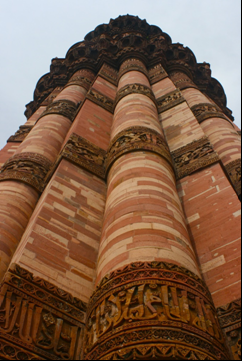 It reveals secrets associated with Burburstus and the Virtue Stars.
The diameter of the base is over 14 metres in width, while the gallery is a little less than 3 metres wide.
The mundane height of the tower is an impossible 180 metres.
The tower played a significant role in events of the later Imperial Age.
Commentary: The image is of the Qutub Minar in New Delhi, India.
Source: The Towers of Dara Happa