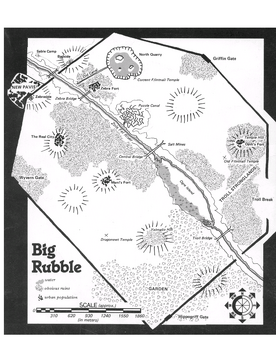 People of
New Pavis
call the ruin of
Old Pavis
by this name, animal nomads call it
Pavis
.
Zola Fel River
flows inside of the gigantic walls from northwest to southeast.
The walled ruin can be divided into five areas.
Entrances
Edit
Miscellany
Edit
People who have made their fortune in the rubble include:
Ad blocker interference detected!
Wikia is a free-to-use site that makes money from advertising. We have a modified experience for viewers using ad blockers

Wikia is not accessible if you've made further modifications. Remove the custom ad blocker rule(s) and the page will load as expected.